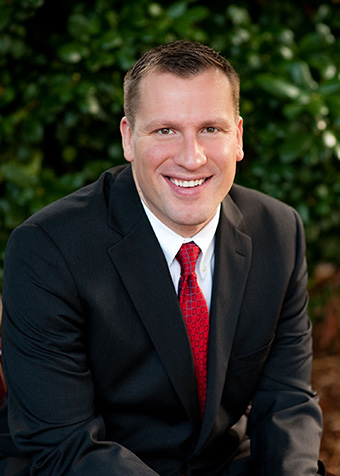 Fun Fact:
Todd lies somewhere between "nerd" and "obsessive" on the sliding scale of Game of Thrones fandom (both the books and the TV show).
Todd represents individuals and companies involved in litigation.  He has extensive experience guiding and advocating for clients in employment law cases, business disputes, real estate and land use disputes, and other matters that require representation in court.  He previously served as a law clerk for Circuit Judge Richard C. Tallman of the United States Court of Appeals for the Ninth Circuit, and as a full-time extern for Judge Thomas Zilly of the United States District Court for the Western District of Washington. Todd was raised in what is now Sammamish, and has lived in Issaquah since 2002.  When away from work, he enjoys spending time with his wife and three children and coaching youth sports.
EMPLOYMENT LITIGATION
Todd is a skilled employment lawyer, both for employees and employers.  He has litigated and advised clients concerning wage and hour disputes, racial, sexual, disability and pregnancy discrimination, breach of contract, non-compete claims, investigations by governmental agencies, hiring and firing, and drafting employment handbooks and policies.
BUSINESS OWNERSHIP AND CONTROL DISPUTES
Todd has advised numerous clients through business ownership disputes and litigation.  He has handled a wide variety of cases arising from deadlocked corporations, breaches of fiduciary duties by partners, officers, and/or directors, self-dealing, minority-owner oppression, and other circumstances where co-owners or operators of a business have found themselves at odds.
REAL ESTATE, ENVIRONMENTAL, AND LAND USE
Todd has represented numerous individuals and entities embroiled in litigation concerning adverse possession, boundary disputes, local improvement districts, easements, trespass, nuisance, water damage, timber disputes, home ownership association disputes, and environmental and hazardous waste claims brought under the Washington Model Toxics Control Act. Todd also advises clients on land use and regulatory matters.
OTHER BUSINESS AND COMMERCIAL LITIGATION
In addition to the topics described above, Todd has significant experience representing businesses and individuals in a variety of litigation, including:
Breaches of contract
Insurance disputes
Commercial eviction and breaches of lease
Construction defects
Negligence and personal injury claims
Consumer Protection Act claims
PROFESSIONAL MEMBERSHIPS
Washington State Bar Association
King County Bar Association
Washington State Association for Justice (formerly Washington State Trial Lawyers Association)
Admitted, U.S. District Court, Eastern and Western Washington Districts, U.S. Court of Appeals for the Ninth Circuit
EDUCATION
Todd graduated summa cum laude from Seattle University School of Law in 2001, where he was the Executive Editor of the Seattle University Law Review and on the Executive Committee of the Moot Court Board. Todd is a 1998 graduate of Whitman College, where he earned a degree in Biology and his secondary teaching certification.  Todd was also the captain of the Men's Varsity Basketball Team while at Whitman.
PROFESSIONAL AND COMMUNITY AFFILIATIONS
Participant, Ninth Circuit Pro Bono Program
Western District of Washington Federal Civil Rights Clinic Volunteer
Issaquah Highlands Homeowner's Association Volunteer
Redmond Rotary, President 2015-2016
Volunteer coach for various Issaquah Parks and Recreation and Issaquah Soccer Club teams