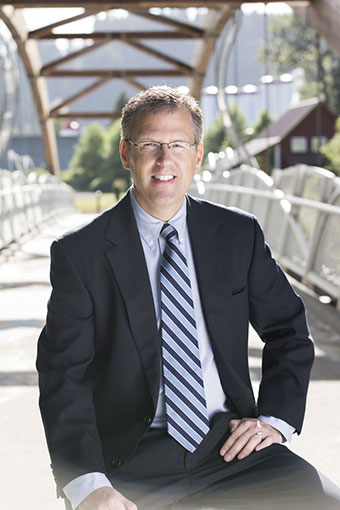 Fun Fact:
Stu likes back-country skiing and climbed Mt. Rainier in 2012.
Stu's practice emphasizes real estate and business matters. He helps clients buy, sell and develop real estate. He also helps businesses solve problems. This includes drafting and negotiating purchase and sale agreements, member & shareholder agreements, leases, construction contracts, CC&Rs, easements and loan documents. He also forms LLCs and other business entities. Stu lives in Sammamish with his wife and two kids. He likes to ski, run, hike, sail and watch youth sports in the rain.
REAL ESTATE
Stu has extensive experience counseling clients who are negotiating, documenting and closing real estate transactions, large and small. He has helped clients with a wide range of real estate matters including:
Purchase and Sale Agreements (Commercial and Residential)
Condominium Formations
Leasing (office and retail)
1031 Exchanges (including delayed and reverse exchanges)
Loan Documents/Seller Financing
Construction Contracts
Development Matters
Title and Escrow Matters
Easements and Covenants
CCRs and Homeowners Associations
Foreclosures and Loan Workouts
Options/Right of First Refusal
BUSINESS
Stu is also skilled in counseling businesses, executives and business owners concerning corporate and business issues involving:
Entity Formation and Structuring (LLC's, Corporations and Partnerships)
Business Purchase and Sale Transactions
Business Closings
Employment/Consultant Agreements
General Counsel Services

PROFESSIONAL MEMBERSHIPS
Washington State Bar Association

EDUCATION
Stu received his undergraduate degree in 1990 from the University of Oregon in finance and management with a minor in economics. He received his law degree in 1996 from Lewis & Clark Law School.

COMMUNITY INVOLVEMENT
Skyline Lacrosse Club Board Member, 2013-Present
Skyline Youth Football Association Board Member, 2010-2013
Sammi Awards Board President, 2006-2009
City of Sammamish Planning Commission, 2003-2006
City of Issaquah Urban Village Development Commission Chair, 1996-2003