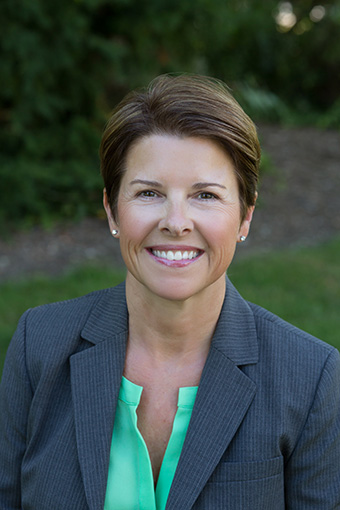 Fun Fact:
Stacy has run the Boston Marathon three times.
Stacy has a broad general practice and enjoys working with local individuals and businesses on a variety of matters including dispute resolution, litigation, estate planning, and probate. Stacy's experience includes an extensive range of civil and commercial litigation including business, commercial, construction, breach of contract, residential and employment covenants, and creditor's rights. Stacy lives in Issaquah with her husband.  They have two grown sons and one grandson.  Stacy enjoys spending time with her family, running, cooking, and traveling.
OTHER AREAS OF PRACTICE
Real Estate Law
Estate Planning
Wills
Trusts
Probate
PROFESSIONAL MEMBERSHIPS
Washington State Bar Association
EDUCATION
A native of Eugene, Oregon, Stacy Goodman received her J.D. from the University of Oregon in 2007, where she was elected Editor in Chief of the Journal of Environmental Law and Litigation and worked as a writing tutor.  Stacy received her Bachelor's Degree from the University of Washington, and for 10 years prior to law school was an award-winning editor and reporter at the Issaquah Press.
COMMUNITY INVOLVEMENT
Kiwanis Club of Issaquah
Issaquah City Council, currently Deputy President