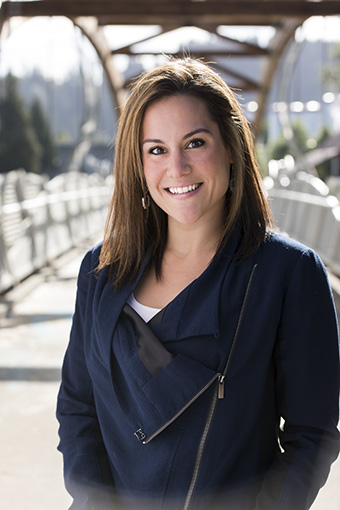 Fun Fact:
After growing up doing ballet, Bethany played rugby in college for three years.
Bethany's practice is focused on commercial transactions, real estate, and land use. While Bethany served as house counsel for a local commercial real estate brokerage and property management company, she oversaw lease negotiations, construction projects, and general contract administration. Bethany also helps clients settle disputes surrounding property and easement rights, as well as landlord-tenant matters. Bethany is originally from Chicago but has found her home in downtown Seattle. She enjoys live music, hot yoga, hiking, and exploring new restaurants around the city – one day she hopes to open her own martini bar.
PRACTICE AREAS
Commercial real estate transactions and leasing
Landlord-tenant
Secure financing
Real property
Land use and construction
EDUCATION
Bethany graduated summa cum laude from Seattle University in 2011 where she earned a degree in criminal justice and Spanish language. She also earned her law degree from Seattle University School of Law in 2015 where she graduated cum laude. While in law school, Bethany served as a legal writing research assistant, contracts teaching assistant, and president of the Real Estate Law Students Association.
SEMINARS AND PRESENTATIONS
KCBA Continuing Legal Education Seminar: Tree Liability in an Era of Urban Growth – Part I: Underground Encroachments; Part II: Timber Trespass
PROFESSIONAL ASSOCIATIONS AND COMMUNITY INVOLVEMENT
Washington State Bar Association, member
King County Bar Association Neighborhood Legal Clinics, volunteer attorney
King County Juvenile Detention: MAP (My Action Plan) Juvenile Re-Entry Planning Program, Co-Founder
AWARDS
Seattle University Mission Award for Outstanding Leadership in Justice